FDA: "Don't Get Burned, Stay Away from Ear Candles! "
OVER 100,000 EARs CLEANED - THE RIGHT WAY!





Comments from
🛑 SAY GOOD BYE to DANGEROUS Ear Candles

and

👋 HELLO to the highly-acclaimed SPADE.
GET A CLEAR LOOK INSIDE
You've never seen inside your ear like this before. Your Spade's 3MPX sensor wirelessly streams a full view of the inside of your ear to your iPhone or Android device. Connects seamlessly over WiFi.
An EarPick™ for every Ear Need
Our EarPicks™ are expertly designed to gently scoop out stubborn earwax. At any depth, without missing a spot. Each purchase comes with 23 EarPicks™.
MADE FOR EVERYONE
The Spade's tip is small enough to fit in any ear to painlessly and effectively scoop wax out.
DESIGNED METICULOUSLY
The Spade was designed and developed with obsessive attention to detail. Everything, from each EarPick to our temperature control system was designed with the intent to make the ear wax removal process much more efficient.
WHAT'S IN THE BOX?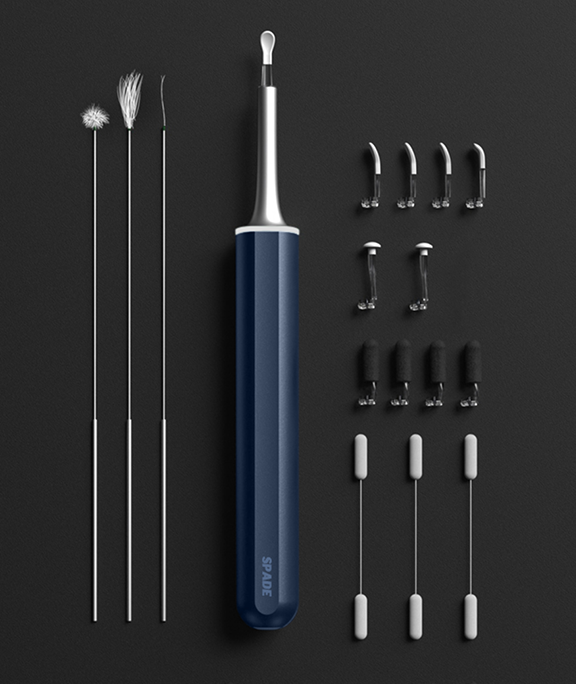 Each purchase of The Spade comes with all the necessary tools to help you clean your ears in the most effective way possible. All the must haves in an ear wax removal kit - including 23+ EarPicks, USB-C Charging Cable, 3 Massage Feathers, 3 Alcohol Swabs, 2 EarPick Rings & 1 Charging Base
QUESTIONS?
Yes! We support both iOS and Android. Our app is available for free on both platforms.
Yes! While the Spade is designed for your ear, it can serve a multitude of other usecases. Like, inspecting your back, nose or even any small in-accessible area around the house!
Not at all! In fact, it's actually better than it's alternatives given that it gives you full visibility of what's inside thus preventing any accidental poking.
Yes, as long as an adult is manuvering the device!
We ship from our warehouse in West New York, New Jersey!
We have a no-questions-asked 60-day 100% Money Back Guarantee return policy, which means you have 60 days after receiving your item to request a return.