DITCH THE COTTON SWAB & SAFELY CLEAN YOUR EARS WITH THE SPADE MINI

The standard cotton swab is not designed for ear cleaning, and they actually do the opposite: Ear wax is pushed further down the ear canal and slowly build up inside your ear. Furthermore, they can even cause damage to your inner ear. The signs and symptoms of this condition include dizziness, ringing sensation in the ears, pain and worsened hearing.
A far safer and better alternative to cleaning your ears is The Spade Mini. Featuring a 3MPX camera, The Spade Mini wirelessly streams a full view of the inside of your ear straight to your phone, allowing you to safely remove the gross build-up inside your ear.
3 MPX CAMERA SENSOR
Get a clear look and find out what's actually causing the blockage and/or irritation inside your ears
EXPERTLY DESIGNED TIPS
The Spade Mini's EarPicks can fit every member of the family and are made of soft-to-the-touch, non-toxic silica
SAVES YOU MONEY
Stop wasting your money on inefficient cotton swabs and other disposable ear cleaning products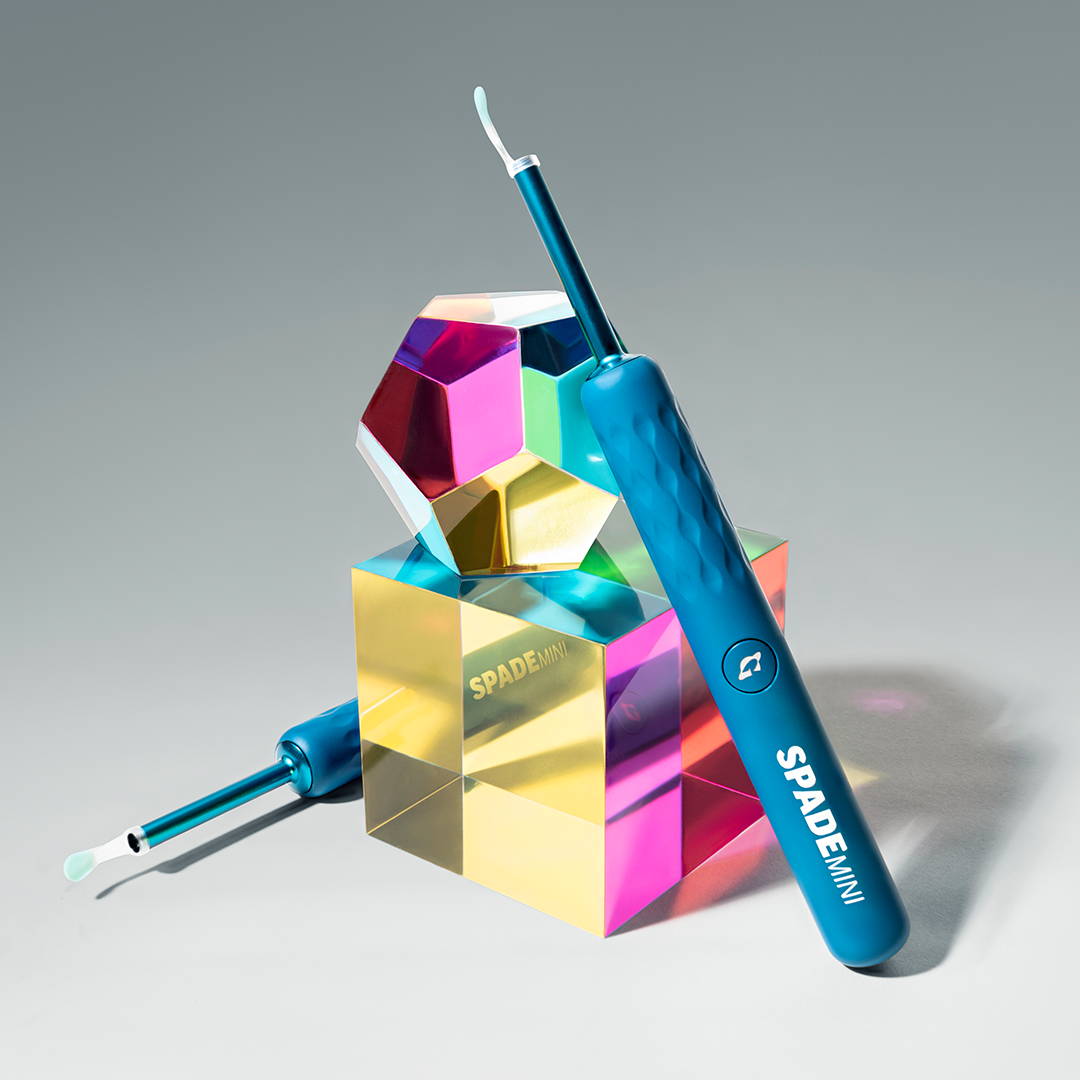 The #1 Smart Ear Wax Remover


Top Features:
3MPX Camera

3-Axis Directional Gyroscope

Silicone Chassis for Safe Cleaning

Comes with 2 Ear Picks

Mini USB Charging Port
Hear What Our Customers Have to Say

ABSOLUTE PERFECTION A DEFINITE NECESSITY
"This is a lifesaver the kids both ears are more than perfect as well as our own it's good to know we're doing the right thing plus anything else goes wrong anywhere in her eyes or nose or mouth and we can use this to check it out so it's definitely a very good tool it's perfect for anyone in the family."
Greco K.  -  03 APR 2022
COOLEST THING I NEVER KNEW I NEEDED
"I have waxy ears. I always have, and my doctor makes sure to remind me all the time so I've been looking for ways to keep it at bay at home. I've have chunks removed by doctors in the past, but it was extremely painful every time. With the Axel Glade, I'm able to see everything super clearly and always have the perfect tool for the task. I use it so often that my girlfriend jokes that I'm addicted! Trust me, once you try it, you'll be hooked."
Casey K.  - 30 MAR 2021
TAKE IT FROM SOMEONE WHO KNOWS...
"I am a Doctor of Audiology, with more than 20 years of experience working with and cleaning people's ears. Over the years I have tried a variety of video-otoscopes, both the professional variety, and overthe-counter models. I can honestly say this is a great product! Well worth the investment in my opinion."
Troy D.  -  21 AUG 2021
Ditch stubborn ineffective cotton swabs and get rid of hard-to-reach Earwax. The Spade Mini is the safe, fun and convenient way to keep your ears squeaky clean and healthy.